I was recently approached by Bangkok Myanmar Service, a Thailand-based visa service, to create a logo and Facebook page cover design that would accurately represent their brand. After discussing their vision and target audience, I set to work on a design that would capture the essence of their company.
The final logo features a sleek, elegant font paired with a stylized image of two flags, representing the connection between Thailand and Myanmar. The passport icon emphasizes the company's focus on facilitating travel and obtaining visas.
For the Facebook page cover design, I incorporated elements from the logo and added a background image of a passport stamp to further drive home the theme of international travel. The combination of Thailand and Myanmar traditional characters in the Facebook cover represented the visa services of the two countries.
Overall, I am thrilled with how the logo and Facebook page cover design turned out and so is Bangkok Myanmar Service.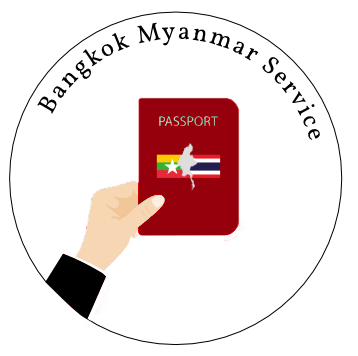 ---